Portfolio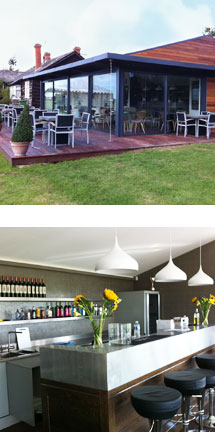 Four Quarters Polo
Project: Construction of new sports pavilion for polo
Location: Near Windsor, Berkshire
Scope of Work: Provided quantity surveying services for new contemporary steel framed building with large glazed areas overlooking polo fields.  Internally the finishes were of a very high standard with a bespoke bar, polished plaster and hand inscribed wall features.  Externally a hardwood timber deck wrapped around 3 sides of the building.
Contract Value: 225,000
Contract Period: 4 months
Project Partners: R. J. Clyde Builders Ltd, Corrigan Soundy & Kilaiditi, Ian Bird Associates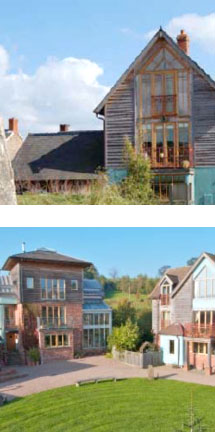 Living Villages
Project: Construction of 21 'Eco' Homes for an environmentally aware developer. The award winning scheme included car free zones, rain water harvesting, extensive use of renewable and house constructed around village greens
Location: Bishops Castle, Shropshire
Scope of Work: Joined the project at phase 2 to assist the value engineer in bringing costs down to a commercially viable level.  We put in place a procurement strategy and helped project manage the purchasers, subcontractors and housing
Contract Value: 5,000,00.00
Contract Period: 18 months
Project Partners: PCM Construction Managers
Let's talk about your project. Call or email us, without obligation, to discuss your goals and aspirations and/or limitations.